As we approach the end of the academic year, we wanted to tell you about our exciting new alumni network and the benefits of being part of the Activate Learning community, that extend beyond your time at college.
When you finish your studies with us and embark on your next steps, you become an alumnus of your college, and of Activate Learning.
What does this mean?
Activate Alumni is a vibrant network of former students who have graduated from one of our colleges, apprenticeships or online division. As an alumnus, you'll have access to a range of benefits, including discounts on further courses, invitations to exclusive alumni events, and regular updates on the exciting things going on at your former college.
You can find out more here!
It's not too early to sign up!
If you're currently a student at Activate Learning in your final year at college, you can already sign up to Activate Alumni!
While you'll automatically be part of the alumni community, you can let us know that you want to stay connected to your college and fellow alumni, and want to receive the exclusive alumni benefits by filling out your details here.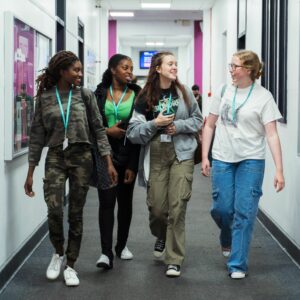 We know that leaving college and deciding on your next steps can be challenging, but as an alumnus, you'll be part of a community that is committed to helping you succeed. Whether you're looking for career advice, networking opportunities, or simply want to stay in touch with your former classmates, Activate Alumni is here to support you every step of the way.
Don't forget to connect with us on LinkedIn and Facebook to stay up to date on what's going on in the alumni community!
For any enquiries, please contact alumni@activatelearning.ac.uk