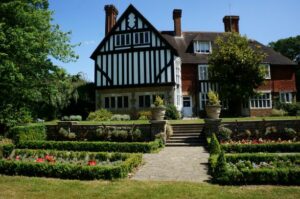 This year, 267 Activate Learning Merrist Wood students taking GCSE programmes achieved a pass grade after studying English and/ or maths at GCSE level. 
Many of the college's GCSE students are learners who need to retake maths, English or both, in order to continue in education or progress their career.  
These can include young people who are retaking their exams alongside studying their further education subjects or those who may have missed the chance to go to university first time round and want to study at degree level. 
Molly Newland, 19, has been studying for her GCSE English alongside her Level 2 Horse Care Management course. Molly achieved a grade 4 today and is delighted to have finally passed!  
Molly said: "I am so pleased and relieved to have finally passed my English GCSE. A big thank you goes to my English tutor, Sarah O'Mahoney, who was so supportive and gave me the confidence to persevere and study hard. I am going on to study for my Level 3 in Horse Care Management in September and I can't wait." 
 Jo Manser, Director of Delivery at Merrist Wood College, said: "I would like to congratulate our students on the grades they are receiving today, we know how hard many of you have worked for this and we are very proud of your achievements." 
Sally Dicketts CBE, Chief Executive of Activate Learning, said: "Congratulations and well done to those of you picking up your GCSE and level 2 results today. You have managed, under difficult and changing circumstance, to stay focused on your studies and have I hope obtained the grades you were wishing for.    
"There are now a range of worthwhile, stretching vocational and/ or academic courses for you to consider undertaking, in order to provide you with the jobs and lifestyle you want for your future.   
"But all is not lost if you haven't got what you had hoped for, we can work with you to help you realise your ambition. Just come and speak to us at Activate Learning whatever your results. We can help." 
Merrist Wood College provides a wide range of land-based courses such as Animal Management, Equine Studies, Horticulture and Sport among others. 
We are providing information, advice and guidance for anyone who feels they need to discuss their next steps in education on a virtual basis – book a session here.    
Tutors and career advisers will be on hand to help anyone who is unsure as to what to do next after GCSEs, and we can also provide advice on funding and other student support services.  Find more information here.