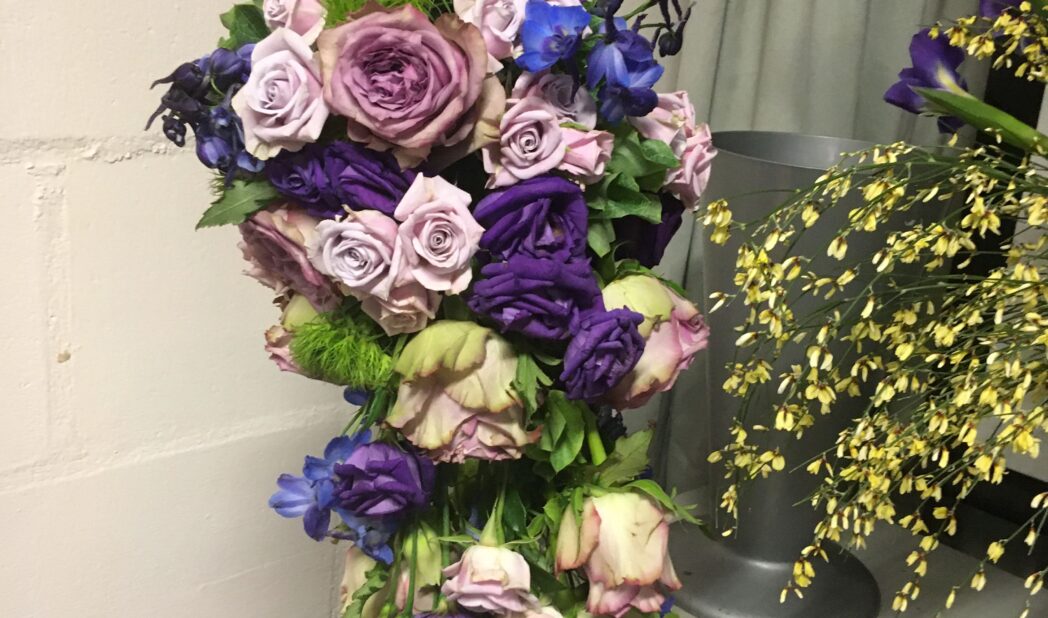 This week, we are proud to announce that floristry student, Tara Harmer, was recently awarded BTEC Floristry Student of the Year by the British Florist Association.
As well as working and running a busy home, Tara completed the 18-month Floristry Level 4 Higher Diploma qualification at Merrist Wood College. She sat her theory exam last year and her practical exam in January 2020. Students across the UK sit the same exam on the same day.
The British Florist Association awards ceremony, like so many events this year, recently took place in a virtual capacity and awarded Tara with the Haybittle Cup for gaining the highest marks in her practical exam.
The challenging exam asks candidates to create five unique floral designs to a specific brief which is then marked by City & Guilds examiners.
Candidates have no prior knowledge of materials supplied and designs to be created beforehand, so have to really think on their feet. Tara produced some beautiful designs showcasing her high-level creative skills including a stunning full length wired bridal bouquet.
Tara said: "I am thrilled to be awarded this accolade. I am so proud that my achievements were recognised and all my hard work paid off!
"My tutor Laura was absolutely fundamental to my success as she supported and encouraged me all the way, even when I was finding the course tough going. She didn't let me give up and always believed in me".
Laura Hawken, Floristry Tutor at Merrist Wood College, said: "I am delighted that Tara's skill and expertise has been rewarded.
"We work very closely with every student in order to get them to achieve their best potential during their time with us and I am very proud that Tara's high level of talent has been officially recognised in this capacity".
Tara has since gone on to open her own floristry business, Florist Tree Events, which specialises in providing fresh and silk flowers for all occasions, as well as chair covers and event styling.
Click here for more information about the range of Floristry courses offered at Merrist Wood College,  or call Activate Learning on 0800 612 6008.