Merrist Wood College and University Centre, in collaboration Rycotewood Furniture Centre at City of Oxford College, is proud to announce the unveiling of a beautiful bench in memory of Christine Garland, a cherished member of the Merrist Wood College community who sadly passed away in October 2022.  
The bench, designed and crafted by talented furniture design students at Rycotewood, is a tribute to Christine's memory and her passion for education. The bench also features an adjoining plaque dedicated to Christine's memory bearing the inscription, "Loved by all".  
Gary Headland DL, CEO at Activate Learning, along with a small number of college staff who were close to Christine, recently lead an intimate ceremony in a serene corner of a garden within the college grounds. The group of staff were honoured to welcome close members of Christine's family to the memorial.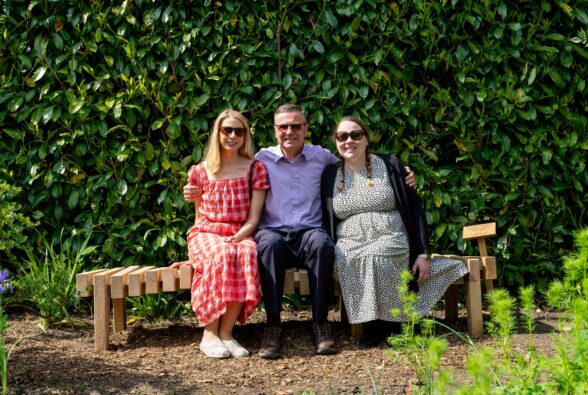 Neil Shoulder, Head of Campus, Student Experience at Merrist Wood and a close colleague of Christine, said: "Christine was a much loved and well-regarded member of staff at Merrist Wood College, having worked as an English teacher here for 15 years.  
"In that time, she helped hundreds of school leavers attain a qualification in English that they had been unable to previously achieve. Her kindness and support for these students was evident in how they spoke to her and about her.  
"The high regard within which she was held is also clear from the stories staff members tell of her."  
The bench has been located in the college's 'Bee Garden', an area where she regularly sat with a cup of tea in moments of quiet contemplation or chatting with colleagues between lessons. The garden will be further supplemented with landscaping including many plants of Christine's favourite colour of purple and will become a wellbeing area for staff members to relax in.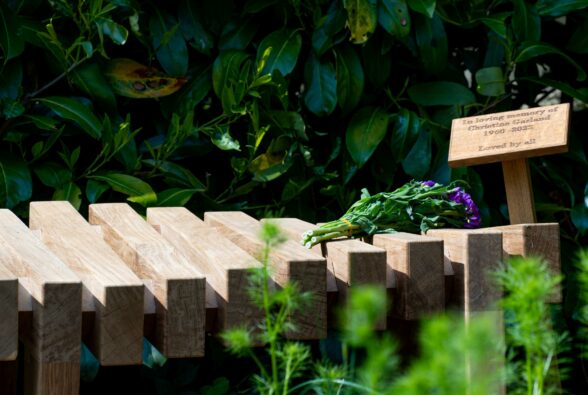 The commemorative bench also holds special significance as it symbolises the strong ties between  Merrist Wood College and Rycotewood at City of Oxford College, who are both part of the Activate Learning group of colleges.  
The bench is crafted from English Oak taken from a tree, felled, seasoned and milled on the Merrist Wood estate by the college's Arboriculture and Estates teams before being transported to Merrist Wood's sister campus, City of Oxford College, where it was built by students of Rycotewood Furniture Centre who had previously created the design.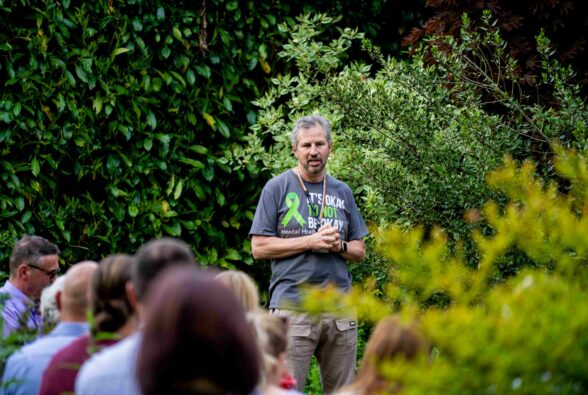 The bench also serves to represent the strong sustainability ethos and commitment to craftsmanship that both Activate Learning institutions embody.  
Gary Headland DL, Chief Executive at Activate Learning, expressed his admiration for the collaborative efforts that brought this project to fruition.  
"We are incredibly fortunate to have such talented students who are capable of designing and building such wonderful furniture," he said.  
He also emphasised the importance of collaboration between the two colleges and the learners, hoping that this project will inspire future endeavors with equally outstanding outcomes.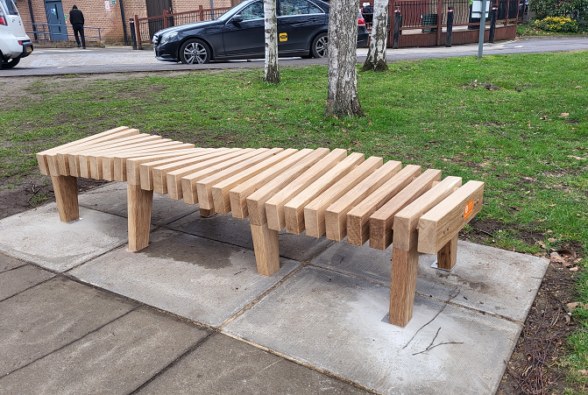 Tom Wilkinson-Dix, Foundation Degree in Furniture Design & Make student at City of Oxford College, said: "The bench was a collaborative project between a few of us. It was great to collaborate with Merrist Wood College and bridge our two colleges together with this exciting project."