In celebration of Colleges Week 2022 we're demonstrating some of the Staff, Students and Skills that make Banbury and Bicester College such a wonderful place to learn, work and develop.
Here are some examples from our wonderful students and staff at the college:
Ty Moorcroft – Level 2 Coaching student
Ty Mycroft is one of Merrist Wood's Coaching students who is studying the 1st4Sport Level 2 Activity Leadership. He has already completed his FAA Level 1 Award in Awareness of Safeguarding, FAA Level 1 Award in Awareness of First Aid for Mental Health and FAA Level 3 Award in Emergency First Aid at Work. 
Ty represented Great Britain in the recent European Gymnastics Championships in Luxembourg. He achieved a Bronze in the mixed team event, which is a fantastic achievement alongside his studies at Merrist Wood.  Ty is hoping to work in the Coaching Industry once he completes his 2 year coaching programme at Merrist Wood.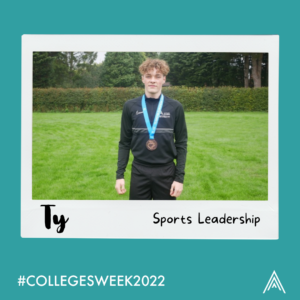 Lucas Urbanski – Property and Estates Team Leader
Lucas has spent 15 years working in FE and 8 years at Merrist Wood 
During his time at Merrist he has worked his way up from Caretaker Assistant due to his drive and determination.  
Lucas likes working at MW because the college is so different to any other he has worked in. The fact that most of his work is based around nature and animals is very appealing.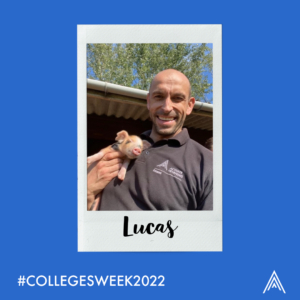 Rebecca Smith – Level 3 Extended Diploma in Equine Management
Rebecca completed year 1 of her Level 3 Extended Diploma in Equine Management with a Distinction* and is on track to do the same in year 2.  
Rebecca plans to progress to study a BSC and MSc in Equine Science at Hartpury University. To ensure that Rebecca has the necessary knowledge and skills she is completing a bespoke course only possible in FE this year that includes her equine modules and the following science-specific modules science practical skills, animal metabolism & advanced animal nutrition.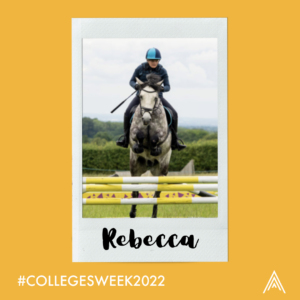 Ralph Baggs – Arboriculture and Countryside Lecturer 
Ralph joined Activate Learning as an employee in 2020 as an Arboriculture and Countryside Lecturer. Ralph obtained his Level 3 Extended Diploma here at Merrist Wood, before going off in industry to further his experience and knowledge. Alongside his role he is still active in industry as a freelance Arborist and currently completing his Level 4 in Arboriculture. Ralph is passionate about the learning experience and developing the next generation of arborists.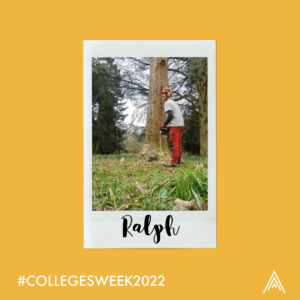 Teale Burrell – Level 3 Countryside Management
Teale is currently studying L3 Countryside Management at Merrist Wood College and is in her second year. She chose to this course so she could study something that is out of the ordinary in a normal school curriculum. She has enjoyed making new friends and meeting so many different people which have such passion for what they study. 
During her time with the college, she has grown an understanding of the economic and environmental aspects towards climate change related to the land base sector. 
After Merrist Wood, Teale plans to go to university in Switzerland to study hospitality and business. Teale says: "This is so I can hopefully change the industry to be more environmentally friendly."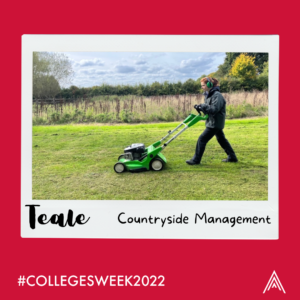 Caroline Dahl – Learning Support Coordinator 
Caroline spent 18 years in learning support in mainstream primary schools, and then 4 years in social care within a special needs residential school. She has been working at Merrist Wood for 8 months. 
Caroline says:" When I left school I never thought I'd end up working in the education sector due to having such a bad time with my own education – I fell into it accidentally and found that I loved supporting students to achieve the best they can. 
"I like working at Merrist Wood because of the team I work within, the lovely surroundings, and the huge variety of animals."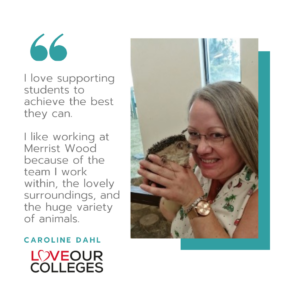 Abigail Blunden – Level 3 National Extended Diploma in Countryside Management
Abigail is currently studying towards a Level 3 National Extended Diploma in Countryside Management and has been at Merrist Wood for just over a year. 
Abigail says she enjoys being at Merrist Wood College because, "I am really interested in what I am learning, and we get to do lots of practical work related to the industry I want to work in."  
 Abigail plans to finish studying her current course at Merrist Wood, and then go onto university to study Wildlife Ecology and Conservation.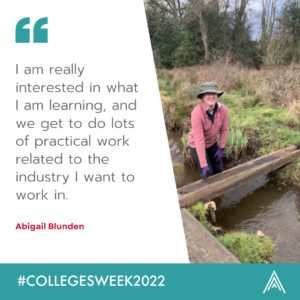 Kelly McMorrow – Equine Lecturer  
Kelly has worked at Merrist Wood for 14 years, where she has progressed and developed from an Equine Groom to Equine Lecturer.
Kelly loves helping students and supporting them with their progression, preparing them for industry, developing standards and enabling them to deal with difficult situations. She describes her role as something she enjoys each day!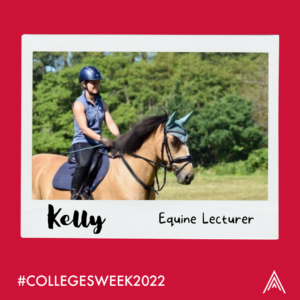 Craig Anderson – Part-time Landscaping Diploma
Craig is studying the part-time Landscaping Diploma and his aspiration is to set up his own self-employed landscaping firm. The course has been ideal for him as it is part-time (1 day) a week course that has allowed him to keep working while he builds the necessary skills and knowledge.  
Craig also likes that the course is adults only, as it creates a network within the student group and a positive and supportive learning environment.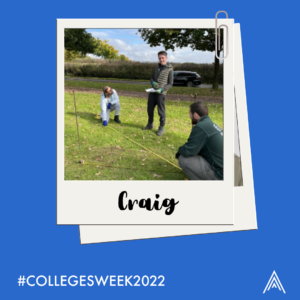 Robbie Porter – Sports Coaching Tutor and Football Development Centre Manager
Robbie has been working at Merrist Wood College for 6 years where he has taken the lead on the Coaching pathway. This role has involved creating opportunities for the students to access work experience and employment within the coaching industry through local companies and Sports Clubs. 
Robbie also runs the Merrist Wood Football Development Centre where he delivers football sessions for Male and Female footballers who are looking to develop their football that will allow them to continue within the game once they have left Merrist Wood. 
Robbie enjoys working with the students and developing strong links with industry related employers that allows for successful progression for his students. Robbie also likes working with the staff at Merrist Wood.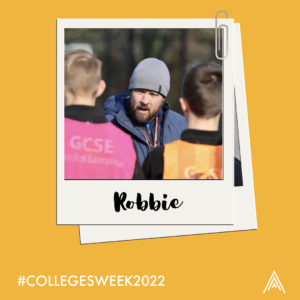 Marley Mills–Dickinson – Level 3 Extended Diploma in Arboriculture & Forestry
Marley is in his third year here at Merrist Wood, prior to progressing to the Level 3 in Arboriculture he completed a L2 in Countryside & Environment.  
Marley has taken on extra opportunities by completing NPTC qualifications and work experience on the Merrist Wood Estate. Marley received excellent feedback for his hard work and contributions on the Estate for his work experience time and we are proud of the skills he is developing preparing for his progression into industry next year.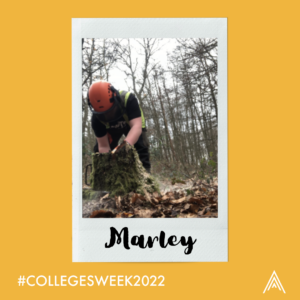 It's fair to say we certainly have some impressive students, staff and skills at Merrist Wood College!
Here are some more student stories from Merrist Wood College.
If you'd like to join us in celebrating Colleges Week 2022, join the conversation using #CollegesWeek on the Activate Learning social media channels.