Mental Health Awareness Week is an annual event that started 23 years ago. It's an opportunity for the whole of the UK to focus on achieving good mental health – something that we've all become more focused on during, and since, the pandemic. The event has grown to become one of the biggest awareness weeks across the UK and globally.

The theme for this year's MHAW is Anxiety.  In their recent mental health survey about anxiety , The Mental Health Foundation found that a quarter of adults said they felt so anxious that it stopped them from doing the things they want to do some or all of the time. Six in ten adults feel this way, at least some of the time
What is anxiety?
Anxiety can be a tricky thing to talk about, but it's important to know that you're not alone. Many people experience feelings of worry, nervousness or unease from time to time. However, if these feelings start to impact your daily life, it might be a good idea to seek support.
So, what exactly is anxiety? Simply put, anxiety is a feeling of unease, such as worry or fear, that can be mild or severe. It's a natural response to stress, but when it becomes chronic, it can impact our overall well-being.
Symptoms of anxiety can vary from person to person, but common signs include restlessness, fatigue, difficulty concentrating, muscle tension, and sleep disturbances. If you're experiencing any of these symptoms, it's important to talk to someone about it.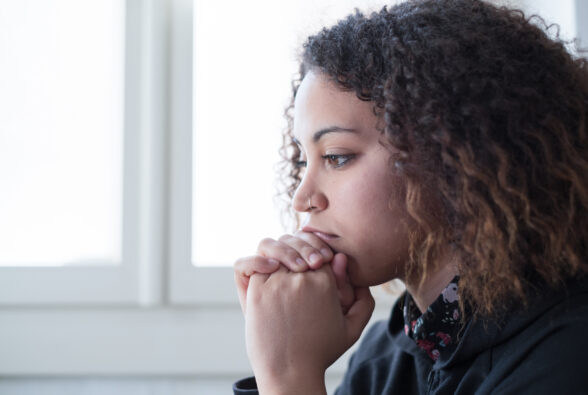 Types of anxiety
Some people can have general anxiety (sometimes known as Generalised Anxiety Disorder, or GAD). People with GAD may feel anxious or worry most of the time, or feel a constant sense of dread. These people may have no particular "triggers" for their anxiety.
Other people may have more specific anxieties, such as phobias (for example, a fear of spiders), where there are very clear triggers that cause the feelings of anxiety.
Anxiety shows itself in many different ways. Some people just feel uneasy, some people will shake, and others may have panic attacks.
If you experience any of these symptoms above, it doesn't mean you definitely have an anxiety problem. But if any of them are affecting your everyday life, it's a good idea to tell someone you trust about how you're feeling.
If you recognise that you or one of your friends is dealing with anxiety, drop into Student Support and have a chat with our friendly team who will listen and support you.
You could also talk about it with someone you trust like a friend, a parent, your GP, a sibling or a teacher. It's not always easy to open up but you will find that if you do, help is there.
Remember, seeking help is a sign of strength, not weakness. If you're struggling with anxiety, don't hesitate to reach out for support.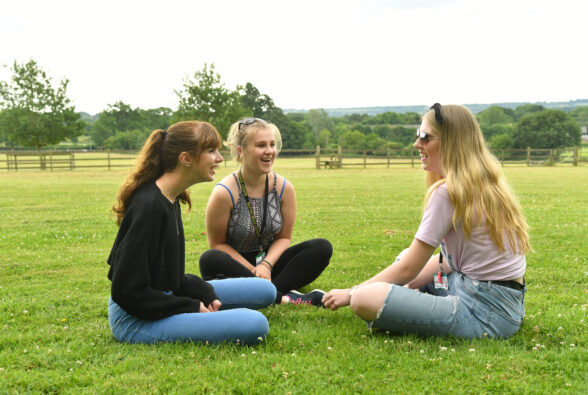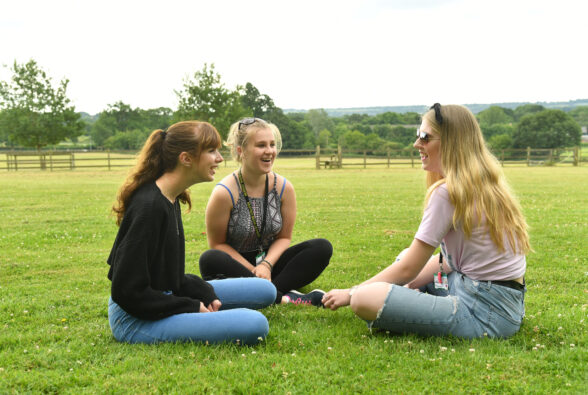 Things you can do to help ease feelings of anxiety
Activate Learning is committed to supporting our students' mental health and well-being. That's why we've put together a range of resources and information to help you manage anxiety and find the support you need.
FIKA  – Fika is a mental fitness website and app that helps support your mental health and wellbeing. It features lots of useful online courses to manage a variety of concerns.
Forest bathing – Connecting with nature can be a really effective way to alleviate feelings of anxiety. This is a mindful exercise taken in a wooded environment. It is one done preferably without your mobile phone in hand as you breathe in the atmosphere and focus on the moment.
Top tips on looking after your own well being during exam season – find some really good tips and tricks here to help you through exams
Make a self-soothe box  –  What is a self-soothe box? How can it help you when you're feeling anxious or panicky. 
Where to get more help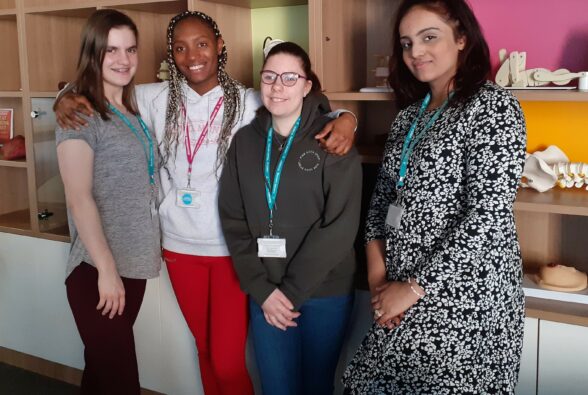 What we're doing during Mental Health Awareness Week 2023
From on-campus activities, talk and workshops – there's lots to explore and discover throughout the week.
What's happening at your campus?
Guildford College
A mix of mindfulness activities: arts and crafts, coffee and breakfast mornings throughout the week. See Alfie Roberts, Enrichment Officer for all details. 
Merrist Wood College
Bloom Talks on resilience and social pressures throughout the week in the Lecture Theatre
Monday 15 – Thursday 18 May – Morning Boost is back! Come and grab a hot drink and a healthy  snack in the Harris Centre, 10am – 11am.
Monday 15 May, Student Leader Meeting – 12.30-1.30 in H23

Wednesday 17

May – Pets as Therapy dog visit  – 11:30am-1:30pm

Wednesday 17 May – Rector Alex promotes healthy wellbeing –  12-1.30 in the Harris Centre
Thursday 18 May, Surrey Youth Commissioner Team –  Here to talk to you about your safety and wellbeing  –  11.30-1.30 in the Harris Centre
Farnham College
Surrey NHS will be visiting and a

ttending tutorials to discuss support available for students in the community.

 
Bracknell and Wokingham College
A mix of mindfulness activities: c

olouring, relaxation space,

basketball,

football,

boxing

and

circuits.

All week – Strength Spotting Board – in

Reception. Come and add your positive messages on the board 

Monday 15 May – Samaritans visit – 12-1:30pm
Reading College
Monday 15 and

 Wednesday 17

May  – 5k run – 12:30pm start, open to all

 

Tuesday 16

May –

Yoga session –

in the Gym

 

Tuesday 16 May –

Pure Gym visit – lunchtime – in Reception

T

uesday 16 May –

Craft Sessions – 10:30am – 12:30pm 

Wednesday 17

th

May – Dance session – afternoon

 
City of Oxford College
A mix of mindfulness activities throughout the week including:

c

olouring, walking club, relaxation space, fruit/water

provided

Tuesday 16 May

 – 

Music Student Performances

  – 

Level 2 09:00 – 10:00,

 

Level 3 year 1 10:00 – 12:10,

Level 3 Year 2 1:20 – 2:20

 

Tuesday 16

 May

lunchtime

at the Ice Rink

Social activities: Student lunch and ball games 
Blackbird Leys Campus
A mix of mindfulness activities throughout the week including:

c

olouring, walking club, relaxation space, fruit/water

provided
Banbury and Bicester College
Monday 15

th

May 

  – C

offee Morning –

10am – 11am –

 t

he Hall

Tuesday 16

th

May –

LGBTQIA+ Social  –

 12:30pm in the Hall

 
Keep an eye on our on-campus plasma screens and posters or via Activate Learning's social media channels to find out more about Mental Health Awareness Week 2023 at your campus!